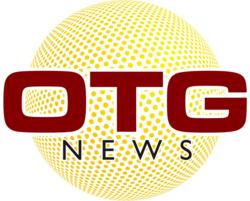 Thomson, IL (PRWEB) April 23, 2013
Off The Grid News presents a new article, "This Insulation Could Save You Hundreds On Your Electric Bill," featuring information about insulation to save homeowners hundreds of dollars on electric bills. This reader-friendly article explains the basics of insulation so that even the least experienced will benefit.
Starting with a simple definition of insulation and its basic principles, the article progresses through the most common forms of insulation and then on to innovative new products designed for energy efficiency. It describes in detail the components of each type, how it works, and the best way to use each. Batts and rolls are the most common as they are flexible and easy for do-it-yourselfers to use, as is rigid foam insulation, though it is more expensive. Loose-fill and foam-in-place insulations are more difficult and both are often installed by professionals.
Though all of these common insulations work effectively to regulate interior air temperatures and will save more energy than no insulation, this article describes several newer materials designed to work naturally to provide even more insulation to save more money on energy bills.
The first of these is insulating concrete blocks. In these blocks, polystyrene beads or rigid foam inserts fill the cavities, providing greater insulation. The author explains, These blocks will not outperform conventional concrete that has been covered with panels of exterior insulation, but they can be very good for locations that are hot in the summertime and not overwhelmingly cold in winter. The reason for this is that concrete has high thermal mass, meaning it can easily absorb heat from the surrounding atmosphere, even on the inside of a home.
Reflective or radiant barrier insulation describes conventional materials covered in reflective materials which redirect heat away from the building. Rigid fiber board, usually installed around ductwork, furnaces, or stoves, can be installed by homeowners looking to upgrade their insulation.
Perhaps the most exciting new product described is structural insulated panels. The author defines them as prefabricated structural pieces with insulation already incorporated, and they are put together piece by piece to construct walls, ceilings, roofs, and floors. They are generally comprised of four-to-eight-inch-thick rigid foam board insulation sandwiched between two sections of oriented strand board or other similar structural material, and when fully assembled, they offer a uniform, consistent insulating experience that will deliver the ultimate in airtight living.
These panels are 20-25 percent more energy efficient than conventional materials and can create energy savings desperately needed in a still-struggling economy.
Off The Grid News is an independent organization devoted to providing practical information about living today and in light of the future. The news team looks for the truth beneath the facts of the top news stories and how they will affect your life.
Marketing Online